Enabling thriving, connected and liveable places through technology and innovation
Smart Communities Summit 2022 examines the impact of new technologies on people's everyday lives, jobs, recreational activities & mobility needs. Gain strategies and insights on how to deploy technology to create a smart community that works for your people and your place.
If you are a local government leader or practitioner working on innovation projects for your community, let Smart Communities Summit navigate you through the ideas, successes, challenges, opportunities and creative mindsets of your peers so that you can implement new strategies and projects for the benefit of your community.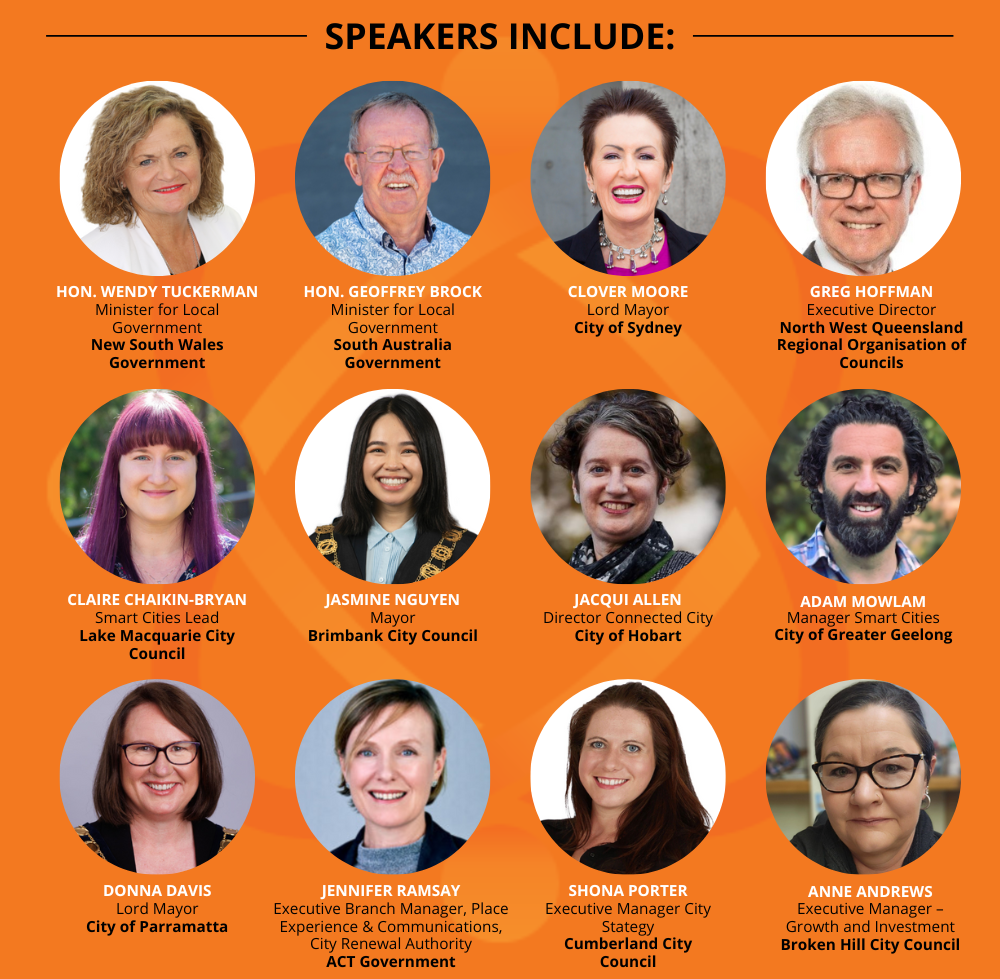 Leading experts across local government will guide you through in-depth presentations on critical issues including:
Using digital innovation to advance smart communities
Harnessing digital technology to develop & advance smart community projects
Digital twins, digital fabrication, and the internet of things – technologies to support a smarter city and engage your community
Building resilience and safety through smart technologies
Strategies for effective smart community planning & development
Deep diving into smart technologies for planning structures
Challenging the global community with innovative competition and collaboration
Scaling smart 'big city' ideas for regional and rural communities
Smart communities case studies: lessons & examples from successful projects & precincts
Developing & benefitting from sustainable smart communities
Learning from Australia's first carbon neutral local government
Fostering innovative green technologies for a sustainable and smart future
Thinking smart for the sustainability of Australia's rural heartland
Smart communities in action: Sydney Olympic Park tour
Download Brochure   Download sponsorship prospectus